YOU'VE HEARD IT BEFORE
Your skin is the largest organ on your body, all two square metres (on average) of it. And you know that old adage? You are what you eat. OMGosh it is soooo true. I've been in the beauty industry for well over 20 years but it has only been since I've switched to a plant-based diet that my skin has taken on a life of its own for the better! That's not to say I've escaped wrinkles but my skin is healthy. It may not have the glow of youth and the oodles of collagen and elastin it had when I was younger but it is, quite simply, healthy. And you can have it too!
I saw a friend a few months after I'd removed all the troublesome things from my daily fare like coffee, alcohol, sugar, and dairy  and she said 'omgoodness' you've de-aged!' I don't think that was entirely accurate but it is true that getting rid of all the processed stuff does make a difference.
My programme dedicated to clear skin is going to be ready for you soon. I'm working with a few other experts on it and it's taking a substantial amount of time but It will be out in as soon as possible.
In the meantime we can get you on track immediately, just email me here at hello@youology.co.nz. (I'd love it if you'd let me know your interest in the Clear Skin programme too.)  💖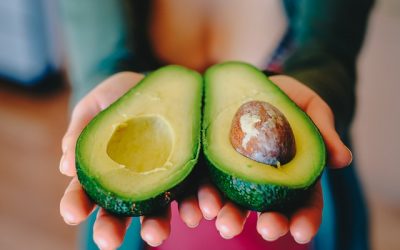 Avocados are quickly becoming one of the top "super foods" for promoting good health. Heaven knows they've always been one of my super foods for their deliciousness. Packed with potassium, magnesium, and Vitamins C, E, K1, and B6, avocados are also rich in...